Employee Ownership Month

Gibbs Smith Education
·
1 minute read
October is Employee Ownership Month—a celebration of the benefits of employee ownership and how those impact employees, companies, and communities.

Gibbs and Catherine Smith first started our company (then called Peregrine Publishers) in 1969. They began their publishing journey with four supplementary history textbooks for college classrooms. In 1973, they proudly published their first state history textbook, Utah's Heritage, for seventh grade.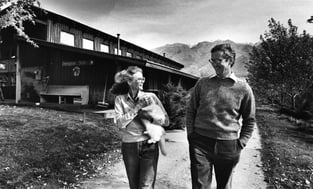 In 2015, Gibbs and Catherine (pictured here) sold the first half of the organization to employees via an Employee Stock Ownership Plan (ESOP). Seven years later, Catherine Smith sold her remaining 50% to the employees. This completed a vision she and Gibbs put forward many years earlier to sell their company to the employees who helped build it.

ESOP ownership ensures that every full-time employee of the company earns shares in the company and that the publishing company can successfully continue on for multiple generations. It also means that the employees collectively own 100% of Gibbs Smith. For our employees, being set up as an ESOP offers tax benefits, retirement gains, and a vested interest in the company that we all own.

We are very proud of our designation of 100% employee owned. It affects every part of our business, and most importantly, it allows us to focus more clearly on the students and teachers we serve. Because Gibbs Smith Education is an ESOP, we have the luxury, and the strong ethics to make decisions that set us apart.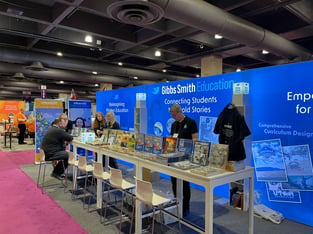 So, this month we are celebrating Gibbs Smith Education and the educators, editors, graphic designers, curriculum developers, photo researchers, marketing managers, production specialists, sales representatives, and warehouse workers (plus many more!) who come together to make a difference in the world one textbook at a time.

If you want to celebrate with us, click here to be entered into a giveaway sponsored by Gibbs Smith Education and Gibbs Smith Books.